And agreed with Admiral Popov's version
Captain of the first rank of the reserve, fleet historian Nikolai Cherkashin commented on the statement of the former commander of the Northern Fleet, Admiral Vyacheslav Popov, that the nuclear submarine "Kursk" died in a collision with a NATO submarine, after which a torpedo explosion occurred on the Russian submarine. Popov added that it was a foreign boat, not Kursk, that sent the SOS signals.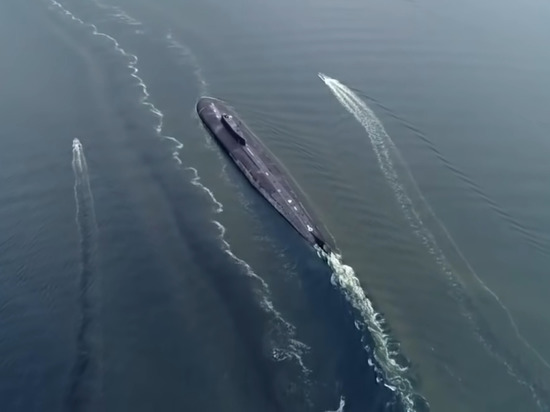 Photo: Still from video
"I think that Admiral Popov's version is closest to the truth," Cherkashin said in an interview with Lenta.ru. He noted that torpedoes do not explode by themselves, especially since there were several degrees of protection.
"I believe that there was an intentional or unintentional impact on the Kursk submarine, – he noted.
Cherkashin said that, in his opinion, rammed the nuclear submarine Kursk a submarine belonging to Great Britain.
He also agreed that the SOS signal by knocks that day was not given by Kursk, but by a foreign ship. According to him, the Russian submariners knew that there were no our ships at the test site that could hear this sound.
" Captain Dmitry Kolesnikov in the note does not mention at all that there were attempts to get in touch, he immediately understood that there are very few chances to get out, '' the historian said, noting that the submariners hoped to open the hatch of the emergency mine and try to get out through it, but then realized that they were doomed.
"They did not live long, a few hours, because a fire broke out that killed everyone, these knocks were heard even after the fire, '' says Cherkashin. He suggested that some kind of acoustic beacon was installed on the foreign boat to attract search and rescue forces. However, at Kursk there were no such beacons.