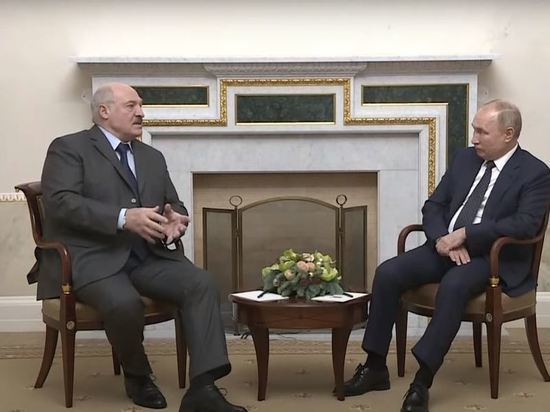 Photo: Still from video
President of Belarus Alexander Lukashenko during a meeting with Russian President Vladimir Putin in St. Petersburg, conveyed to his colleague shopping cart with products and crystal glasses. This was reported by the Telegram-channel "Pool of the First".
Sausages and cheeses appeared in the basket of Belarusian-made products; the allied states held talks in St. Petersburg. They discussed topical issues of world politics, relations between the two states, and then took part in a friendly hockey match.