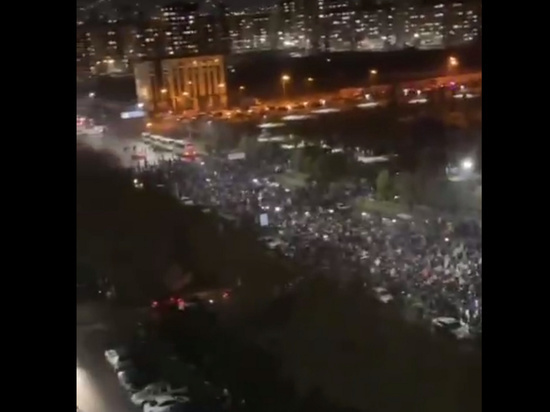 Photo: Still from video
In the former capital of Kazakhstan, the largest cultural and economic center of Almaty, protesters gathered on the central square demanded the government's resignation.
Participants of the unsanctioned rally began to build yurts and barricades on the square. At the same time, the authorities turned off the mobile Internet in the city.
The city, as reported by local media outlets, is pulling in the military to disperse demonstrations and protect administrative buildings.
At the same time, it was previously reported that in many cities In Kazakhstan, protests began over the rise in the price of liquefied gas, despite the promise of the government commission to reduce prices. In a number of cities, the rally escalated into clashes with the police. Law enforcement officers use harsh detentions. Reportedly, journalists covering the protests are also being detained.