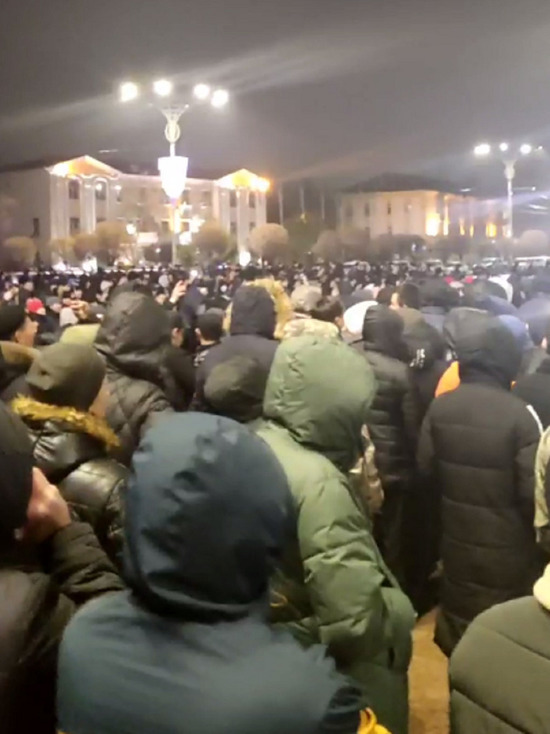 Photo source: still from video
" Gas protests "in Kazakhstan have grown into a large-scale confrontation between the residents of the republic and its authorities. Kazakhstanis are confident that Nazarbayev and his clan have real power in Kazakhstan. Having put in his place the completely controlled Kasym-Zhomart Tokayev, he retained his influence on the political life in the country.
The head of the republic intends to hold a meeting on January 5 on the socio-economic situation in the country. While the authorities are pulling military equipment and large police forces to places where people gather.
Protesters block roads, hold rallies, and go into a full-fledged conflict with the security forces. Eyewitnesses claim that "brutal" detentions of protesters began. Some are carried away from the squares in their arms. A march to the Republic Square has begun in Almaty.
The rallies are held under the slogan "shal, ket". Translated into Russian, it means "go away, old man!".
Opposition sites have begun to be blocked in Kazakhstan. For example, KazTAG and Orda.kz. The police detained the head of the Almaty bureau of Radio Azattyk, Kasym Amanzhol.
The Internet was blocked in Kazakhstan, Telegram and WhatsApp do not work. While Instagram is holding on.
See also: In Almaty, protesters demand the resignation of the government, the Internet is turned off