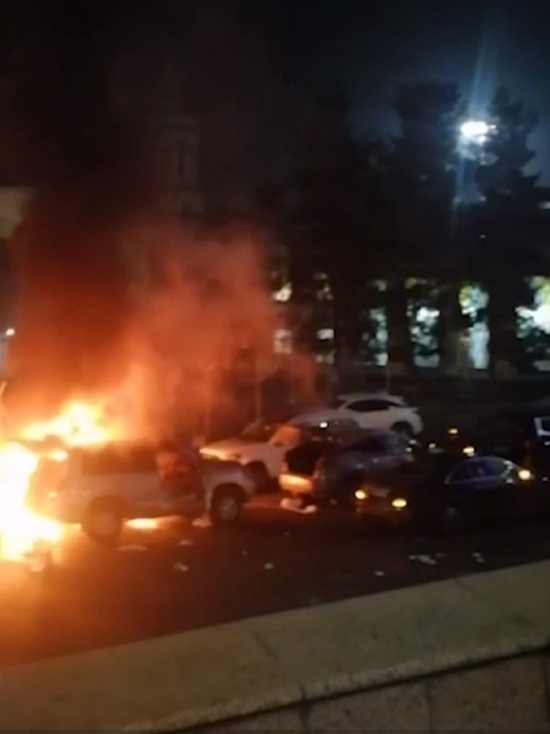 Photo source: video screen.
President of Kazakhstan Kassym-Zhomart Tokayev said that now near Alma-Ata a stubborn battle is being waged between terrorist gangs and soldiers of the airborne units of the Ministry of Defense.
The head of the republic said that the bandits are taking control of the country's large infrastructure … Tokayev stressed that terrorists first of all seize premises where there are small arms. For him, they are fighting with cadets of military schools.
Tokayev said that the terrorists had seized the Almaty airport and five aircraft. Including foreign ones.
Telegram channel "Beware, news!" managed to contact the passengers of the flight "Alma-Ata – Moscow". They have been at the seized airport for five hours already.
"We are sitting on the plane, apparently on the runway, we were urgently driven from the airport into a plane full of people," – said the passengers.
According to them, it is impossible to take off, since it is impossible to obtain permission to take off. The area around is destroyed. There are many children on board, including babies. Passengers hope for help from the Russian authorities.
See also: Ministry of Internal Affairs: 8 security officials were killed during the riots in Kazakhstan.