In Karaganda, they explained why the riots bypassed their city
One of the regions of Kazakhstan, which was almost not affected by the tragic events, was the Karaganda region. Why Karaganda and its environs remain an "island of tranquility", MK has found out from local residents.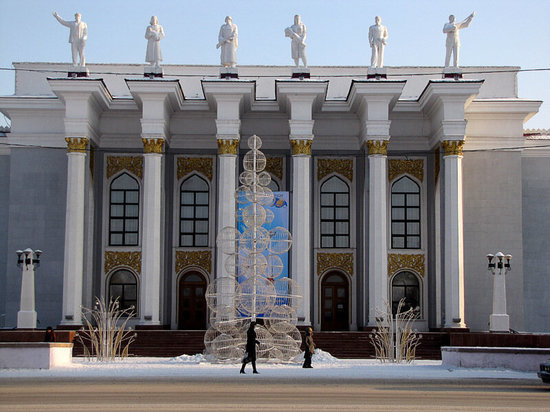 "Everything is still quiet with us," Alina, a resident of Karaganda, tells MK. – However, our region is, in principle, the calmest in Kazakhstan. There are many Russians living here, but they are not fooled into such provocations. The media write that the situation reached its climax when the peaceful rally got out of control. But in fact, it was not initially peaceful.
"For the first few days, people did take to the streets to express dissatisfaction with the doubling of the price of liquefied gas, the rise in the cost of food and other fuels. Then President Kassym-Jomart Tokayev promised to fulfill some of the demands of the protesters, propose a plan for economic reforms and concrete measures for their implementation. Very high hopes are now pinned on him. He is a former diplomat, everyone hopes that he will be able to resolve the situation in the country.
But what happened on January 6 and 7 was not a peaceful action, but a planned gangster action. Organized groups and looters are wielding the streets of the cities. These people definitely cannot be called simply protesters. These are the real criminals who have already destroyed the most beautiful city of Kazakhstan (Alma-Ata – ed.).
– Now in Karaganda there are still problems with the Internet. It is given once a day for an average of 3-4 hours. By the way, today he has been working for 6 hours in a row. Apparently, we were given a gift for good behavior. However, voice messages and photos are still sent with serious interruptions.
But on January 6, there was not even a mobile connection all day in the region. We couldn't even call an ambulance!
For several days now, residents have received SMS messages that an anti-terrorist operation is being conducted throughout the country. And this is despite the fact that we have no unrest in our city at all. In fact, now the situation in Karaganda is calmer than usual. Unless there are many more police officers on the streets and a night curfew is in effect. Out of harm's way, we stay at home from 11 pm to 7 am.
A few months ago, my father planned a trip to Moscow on January 17th. But his flight has already been marked. Nobody knows when air traffic will resume as before. Uncertainty on this issue still persists.