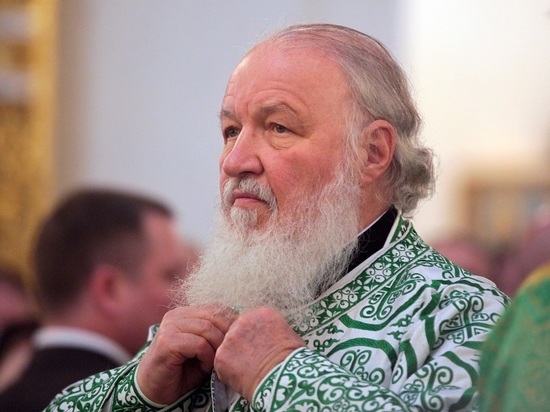 Photo: Gennady Cherkasov
The Lithuanian authorities proposed to the European Union to add Patriarch Kirill of Moscow and All Russia to the sanctions list. This was stated by Lithuanian Foreign Minister Gabrielius Landsbergis.
According to the portal 15min.lt, there is no final answer from Brussels yet. According to Landsbergis, discussions are underway.
According to him, the Lithuanian authorities are also participating in consultations on the intention of a number of church representatives to abandon the hierarchical subordination of the Vilna-Lithuanian diocese to the Orthodox Church of the Moscow Patriarchate. They want to come under the patronage of the Patriarch of Constantinople.
Patriarch Kirill himself turned to the Orthodox before the start of the Paschal service in the Cathedral of Christ the Savior. He asked to take part in helping the victims of the hostilities. He also noted that it is especially important to share with those who suffer and need help, care and attention. There are many opportunities for this.
Prior to this, it was reported that the Vatican canceled a meeting with Patriarch Kirill in Jerusalem. According to Pope Francis, Vatican diplomacy understood that this meeting at such a time could lead to great confusion. At the same time, he added that he himself is in very good relations with the head of the Russian Orthodox Church.