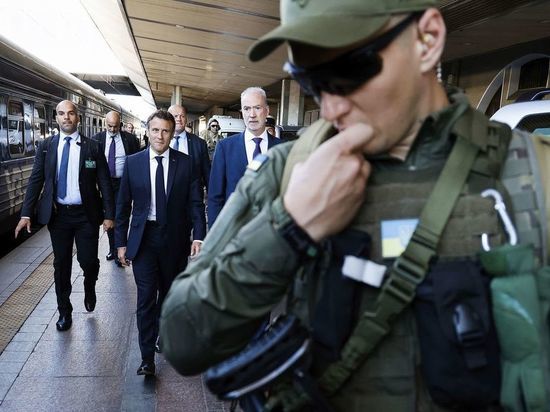 Photo: AP
Dmitry Peskov commented on the words of French President Emmanuel Macron, who announced his readiness to come to talks with Vladimir Putin on Ukrainian issues, if appropriate signals come from Moscow.
According to him, in Russia they know that President Macron is a supporter of discussing the most conceptual differences at the negotiating table and appreciate his position.
"As for Ukraine, then Russia is open to the negotiation process, Putin is open to the negotiation process," the Kremlin speaker stressed. He recalled that Russia's position is well known, put on paper and handed over to the Ukrainians. However, since April, "the Ukrainian side has left communication on the topic of negotiations." "It would be great if European leaders influenced the leadership of Ukraine and encouraged them to take a sober look at the situation," Peskov said.
After a visit to Kyiv on June 16, Emmanuel Macron said that he did not excludes the possibility of his visit to Moscow. "In order to go to Russia now, preconditions are necessary, signals from Russian President Vladimir Putin," — he clarified.
Vladimir Putin's speech at SPIEF: online broadcast.