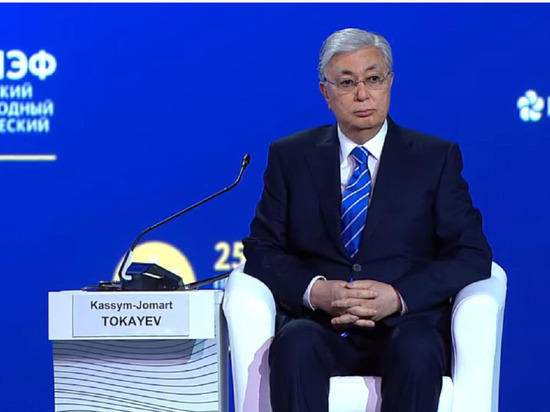 Photo: Frame from video
President of Kazakhstan Kassym-Jomart Tokayev supported the idea of ​​the Greater Eurasia project. He said this at the SPIEF.
According to Tokayev, Kazakhstan has a positive attitude towards the creation of the Greater Eurasian Partnership. The CIS can become the basis for its implementation, he believes.
Tokayev also said that instead of counter-sanctions, which are unlikely to be productive, it is necessary to pursue a more active trade policy with a wide coverage of the markets of Asia and the Middle East. He proposed to develop a new trade strategy in the EAEU in the changing conditions in the world.