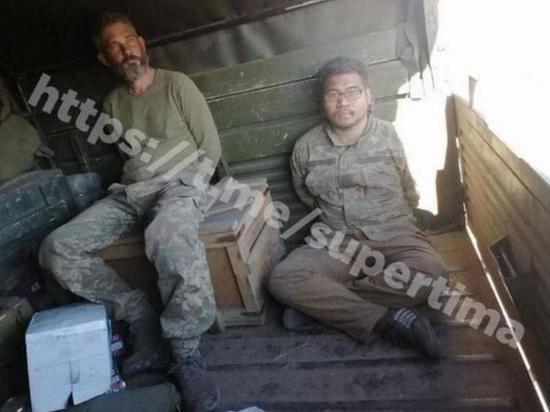 Photo: Social networks
The State Department is checking the authenticity of photographs that may show two US citizens who were captured by Russian military during the clash on the territory of Ukraine. This is reported by CNN with reference to the mother of one of the captured Americans.
"Now they are working hard, checking the authenticity of the photos. We really hope" – said the mother of Bunny Druke. She added that she had seen a picture showing captured Americans being transported in the back of a truck with their hands tied.
Earlier, the British edition of The Telegraph reported that during the fighting in the Kharkov region, American mercenaries were captured by Russian troops 39- year-old Alexander Druke and 27-year-old Andy Hyun. They are both former members of the US Army. Druke served in Iraq, where he suffered from post-traumatic stress disorder, because of which he could not find a normal job. Hyun served in the Marine Corps in Okinawa.
Commenting on this situation, the official representative of the Russian Foreign Ministry, Maria Zakharova, explained that the American side could send a signal to Moscow and clarify the information.
US mercenaries were hit captured in Ukraine: the life of Alexander Dryuke and Andy Hun
See related photo gallery