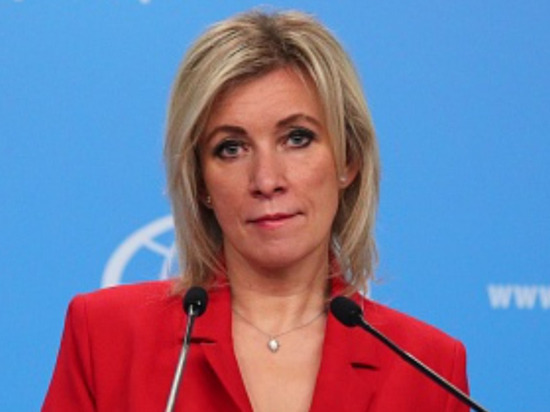 photo: Russian Foreign Ministry
Russian Foreign Ministry spokeswoman Maria Zakharova said on Saturday that no one should have any doubts that who helps the Ukrainian security forces to supply drugs to the Russian Federation.
According to her, Ukrainian special services found potential drug dealers in Russia in Ukraine and supplied them with money and equipment.
The diplomat expressed the opinion that "the emphasis was placed on working with young people."
For this reason, "instead of classic opiates, Ukrainians distributed synthetics that were fashionable among teenagers: salts and speeds."
As the diplomat noted, "the income from illegal sales did not go to the unfortunate Ukrainian couriers," who, according to Zakharova, were intimidated with reprisals over families, "and into the clutches of the SBU."
She stressed that before being sent to Russia, the detained drug dealers had a conversation with a curator from the SBU.
The representative of the Russian Foreign Ministry described all this in her telegram channel.
"Techniques are not new", she noted. And she recalled how "in the 19th century, the West, in order to achieve quasi-colonial trade preferences," began to sell Indian opium among the Chinese.
The Chinese authorities tried to limit the "drug cartels of Britain", but London responded by saying that "with the support of Washington unleashed opium wars against the Chinese."
In Ukraine, as noted by the diplomat, "the history of the drug expansion of the West to the East is hardly so well known." Therefore, Zakharova believes, "no one should have any doubts about who is helping the Ukrainian security forces to supply drugs to Russia."
She said that this is an undeclared war that the Ukrainian special services are waging against the Russian Federation since 2014. And she gave figures: in 2014, synthetic drugs accounted for only 5% of illegal drug trafficking, and last year – already 60%. At the same time, Ukrainians became their main suppliers.