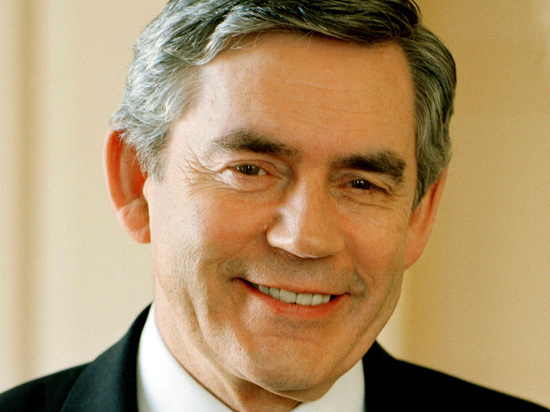 Photo: ru.wikipedia.org
Former British Prime Minister Gordon Brown said that alleged Kremlin officials humiliated him when meeting with Russian President Vladimir Putin. In an interview with BBC News, he told how he was forced to sit on a low chair.
Brown added that this happened during a meeting of politicians in Moscow in 2006. Then he served as head of the British Treasury. He was supposedly seated on a low chair on purpose so that the British citizen would have to look up at Putin. According to Brown, the Russian leader let him know that he had a wide variety of information about him.
Brown noted that the Russian president pulled out documents and began to read aloud all the information that was there about the head of the treasury. The ex-prime minister (he held this post from 2007 to 2010) even thought that Putin wanted to prove that he knew more about him than Brown himself, according to the Daily Mail.
As a result, Brown claims that the Russian leader then really scared him. According to the head of the Treasury, the President of the Russian Federation understands only the manifestation of force.
On Friday, June 17, the President of Russia spoke at SPIEF. The editor-in-chief of the RT channel, Margarita Simonyan, who moderated the discussion, spoke about how she felt from communicating with the Russian leader. According to her, she felt "this confidence, and this, of course, is a great psychotherapeutic" action on her. In her opinion, the statements of Vladimir Putin had the same effect on the Russians.