Recent events, summaries, comments, opinions, sanctions
Russia continues its special military operation. NATO believes that the armed conflict in Ukraine could drag on for years; British authorities agree with the forecast. The LPR said that the Aidar command had surrendered near Severodonetsk; in the DPR – that the Nuremberg Trials will become the basis for a tribunal in the Donbass.
Follow with us the events of Sunday, June 19th. Read the previous day's online here.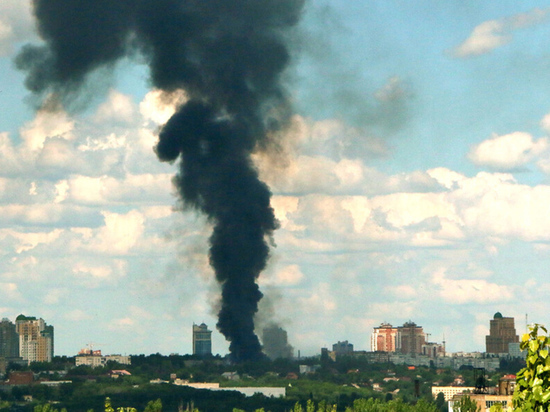 Photo: Donetsk News Agency
09:17 The Federal Antimonopoly Service of the Russian Federation is positive about the withdrawal of IKEA from Russia. The head of the Federal Antimonopoly Service Shaskolsky said in an interview with RBC that he sees the reduction in the business of the Swedish company as a chance for Russia to develop domestic furniture stores. "IKEA, with all the pluses, "squeezed" market for itself, and because of this, the sphere of production and trade in furniture has not received the development that it could," the official believes.
09:14 Office of Zelensky and Odessa authorities are working on the export of agricultural products through the port of Odessa, the leadership of the presidential office reported.
09:07 Head of Chechnya Kadyrov claims that there are heavy losses among foreigners fighting on the side of the Armed Forces of Ukraine: "The losses of foreigners are heavy, and the survivors are increasingly thinking about giving up this senseless business and getting away from Ukraine."
09:04 NATO no longer considers Russia partner, but a threat to their security, the member countries of the bloc will declare this at the next meeting, Secretary General Stoltenberg said in an interview with Bild am Sonntag.
09:00 Kazakh Foreign Minister Mukhtar Tleuberdi said that the situation in Ukraine and mutual threats make us think about the urgent need to ban nuclear weapons. Kazakhstan calls for the development of a plan for the complete elimination of nuclear weapons by 2045.