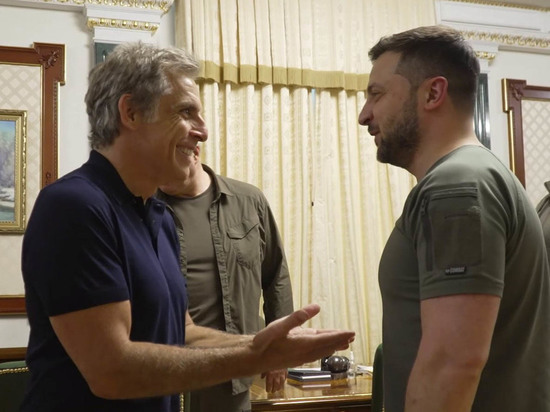 Photo: Frame from video
American actor, United Nations Goodwill Ambassador Ben Stiller visited Kyiv during his visit to Ukraine and met with President Volodymyr Zelensky.
Information about the event was published by Zelensky's press service, and a short video from the president's office was also published.
"You are my hero," Stiller told Zelensky, on that he replied that he did not consider himself as such.
Stiller also said that Zelensky had shown himself to be a good actor in the past.
"But not as good as you," the politician replied .
Zelensky went on to tell Stiller that he was grateful for his visit and lamented that people around the world are gradually getting tired of the news about Ukraine and do not accept the situation as something serious. Thanks to people like Stiller, Ukrainians feel the support of the whole world, Zelensky added.
The actor, in turn, spoke about his trip to Irpen and said that he was amazed by what he saw.