Every year there are more and more people in Russia who want to atone for their guilt by work. In 2022, new correctional centers will appear in the country, where convicts will work. AiF found out why they prefer to work at the factory.
Occupational therapy has been practiced among convicts in Russia under a federal project for five years already. And every year there are more correctional centers (ICs). Those who are convicted of crimes of minor or moderate gravity get here.
Some convicts are sent to centers for forced labor by court order, others are here — as a reward, they came from the colony for good behavior. For them, this is the last step before parole.
Sit out at the factory
In "Corrective Center of the city of Bataysk at FKU IK-15 GUFSIN of Russia in Rostov Region" over — in construction organizations, at shoe factory.
I spent 8 years in a colony for trafficking drugs, and now I got the opportunity to stay here for two years, I work at a manufacturing plant building foam blocks, — says Alexey Kosov. — In Center — almost like in & nbsp; at will, I have a vacation, I will go to & nbsp; my grandson in & nbsp; Shakhty. If anyone in the colony has a chance to come here — use them! It's not that the gates — and you are free, and don't know how to live. And here is the opportunity to reconsider life. You begin to look at reality in a different way.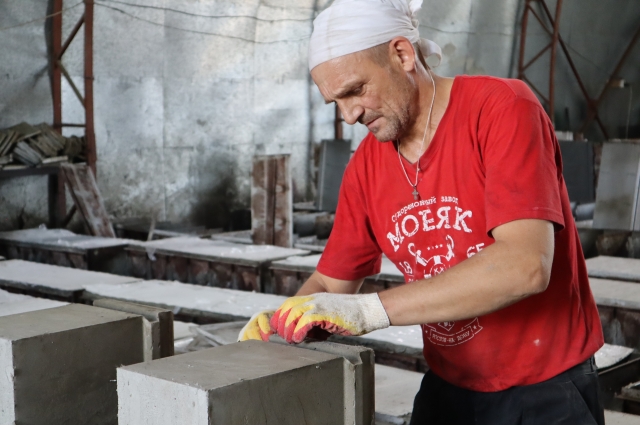 Aleksey Kosov got to forced labor for good behavior in the colony. Photo: GUFSIN in the Rostov region/press service
His colleague in the workshop Dmitry Shevtsov plans to continue to work in construction in freedom.
"We're reluctant to employ when we're out on freedom. And here I studied a new specialty, I get a salary» — he says
I am satisfied with the work of my subordinates and entrepreneur Valery Velikoshapka.
Earlier I had workers who could drink, go to binge, and with prisoners this is impossible, — says the businessman. — Ten minutes to eight they, like a bayonet, are already in the shop.
After work, convicts have free time, they are allowed to have a mobile phone, they can go outside the center, go to a store and spend leisure time in the city. They are allowed to meet with relatives.
From the convict's salary, 5-20% of the state's income is deducted from depending on the court's decision.
The room itself where they live convicts, looks like a working hostel — there is a TV, the Internet, they arrange their own life.
The concessions for convicts-workers are so great that he can, for example, apply for medical assistance to an ordinary city hospital or polyclinic.
However, guests should not forget that this is still a correctional institution.
In Soviet times, the construction of the national economy usually sent prisoners to work on "soft" articles, for them it was called "chemistry".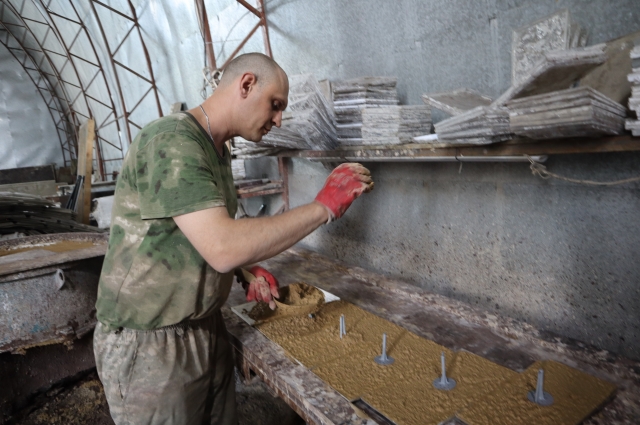 Dmitry Shevtsov hopes to be released with a new job and profession. Photo: GUFSIN in the Rostov region/press service
Conductors, electricians and other civil positions
The experience of occupational therapy of the Federal Penitentiary Service of Russia received a positive response not only from prisoners, but and businessmen .
Entrepreneurs concluded that the labor of prisoners is much more efficient than the labor of migrants, so the federal project for the humanization of convicts went further.
In the coming years, correctional centers will appear in all 85 regions of the country. If now about 18,000 people are involved in forced labor. people, then in a several years the number of places in EC will be brought up to 110 thousands. Such plans were announced in the GUFSIN RF.
If the first centers were erected by the departments of the GUFSIN themselves, then now business provides money for arrangement, and workforce — department.
New correctional centers are being built in Russia on the territories of large industrial enterprises; explains AiF.ru head of the press service of the GUFSIN of Russia in the Rostov region Boris Marukhyan. In in our region, a similar center is being built in Krasny Sulin, 90 convicts will live and work on the territory of the plant. Guests can also go outside of the facility. Now a hostel is being built there. The advantage of such accommodation is that the convicts will be employed in one place».
.jpg" height="425″ width="640″ style="display: block;" />
In Krasny Sulin, on the territory of the plant, trailers are being installed for the housing of convicts. Photo: GUFSIN in the Rostov region/press service
He added that in such centers the living conditions for workers are created by the enterprises themselves, and the department installs video surveillance and fire alarms.
« Another large enterprise is interested in building a similar center in the Rostov region, plus our department will also build its own information center, like in Bataysk. There is a room, it can be equipped, — continues Boris Marukhyan.
In Russia, in 2022, new correctional centers for convicts will be opened in Yekaterinburg, Nizhny Tagil (Sverdlovsk Region), and other regions of the country. In Vurnavakh (Chuvashia), Dagestan, Saratov and Nizhny Novgorod regions, new special institutions are already operating.
"Convicts can work as conductors, electricians, drivers and" occupy other "civilian" positions, — told the press service of the Sverdlovsk Department of the Federal Penitentiary Service. — The creation of such centers will help solve the problem of labor shortage and enable prisoners to better socialize».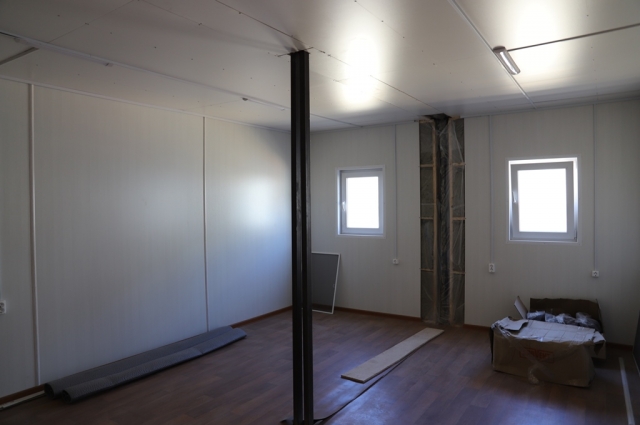 Prisoners will live in the trailer — so much better than in a cell in the zone. Photo: GUFSIN in the Rostov region/press service
Based on the experience of prisoners in centers, we can conclude that they rarely violate discipline. And if is — then the cases are isolated. In basic — drinking alcohol.
For the first time, the violator is warned, for the second — through the court they are sent back to the colony.
But the guests of the centers behind barbed wire really do not want to return. Today's "chemistry" in Russia — much more comfortable than forced labor at construction sites in the Soviet Union.
Rate the material