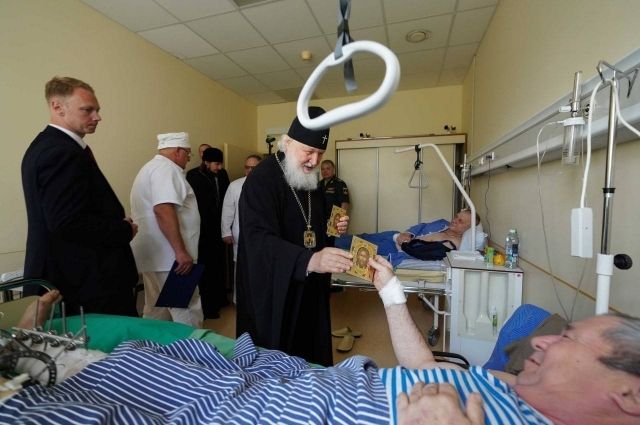 Patriarch Kirill of Moscow and All Russia visited the military clinical hospital named after A.A. Vishnevsky, where there are Russian soldiers wounded during a special military operation in Ukraine. This was reported by the head of the Synodal Department of the Moscow Patriarchate for relations between the Church, society and the media, Vladimir Legoyda.
During the visit, the patriarch inspected the hospital and talked with the military who are in it.
&laquo ;It is very important that our servicemen, our army are always on the side of good. This will provide them not only with full support from the people, but will undoubtedly help them gain Divine support in response to their feat, – said the patriarch.
He also expressed gratitude to the servicemen for the fearless performance of their military duty.
"We bow low to all of you, realizing that you went to meet death, defending your Fatherland" ;, – added the primate.
Earlier, Patriarch Kirill said that the Russian military during the special military operation in Ukraine demonstrate "amazing examples of courage".
Rate the material