According to the president, it is necessary to ensure security during the single voting day. The election campaign for the elections scheduled for September 11 began in early June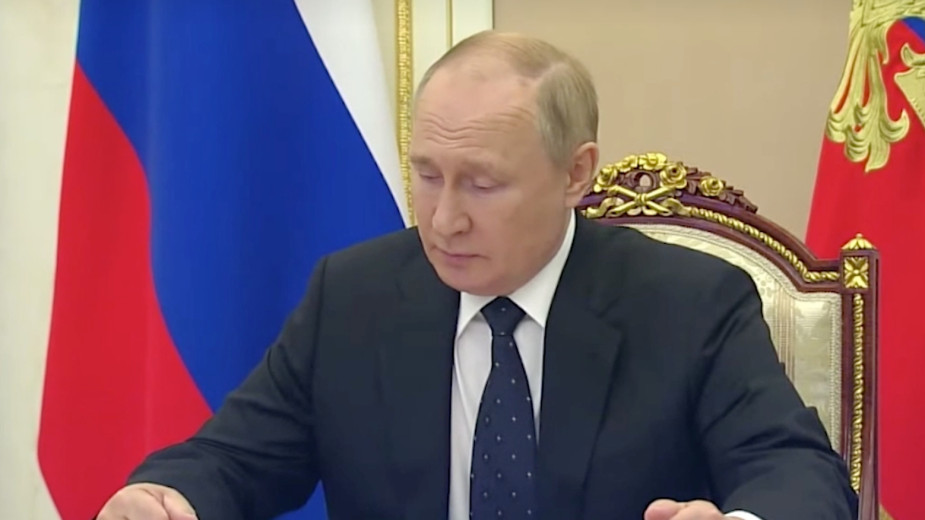 Video
President Vladimir Putin held a meeting with the permanent members of the Security Council, according to the Kremlin website. At the online meeting, in particular, the preparation of a single voting day was discussed. Putin noted that "this major domestic political event" must be carried out with dignity and with the necessary security conditions.
The meeting was attended by Interior Minister Vladimir Kolokoltsev, Prime Minister Mikhail Mishustin, heads of the Federation Council and the State Duma Valentina Matvienko and Vyacheslav Volodin, Security Council Secretary Nikolai Patrushev and his deputy Dmitry Medvedev, Defense Minister Sergei Shoigu and others.
The single voting day will take place on 11 September. Governors will be elected in 14 subjects. Remote electronic voting will be used in Kaliningrad, Kaluga, Kursk, Novgorod, Pskov, Tomsk, Yaroslavl regions and Moscow. For the first time, an electronic voter list will be used in Moscow municipal elections. Due to sanctions imposed on Russia, applications for electronic voting will be placed only in Russian RuStore and NashStore stores. Only voters with a verified account on the "Gosuslugi" will be able to vote electronically. or mos.ru. For security purposes, the system provides for blocking the ability to log in from IP addresses outside of Russia, and for the time of voting, users of Gosuslug will make it impossible to change the mobile phone number in the profile without access to the previously specified one.
In the spring, RBC and other media, citing sources, reported on the discussion of cancellation or postponement September elections. According to Kommersant, the heads of several regions asked to cancel the vote due to the economic situation that developed against the backdrop of the military operation in Ukraine and sanctions.
However, in May, sources close to the presidential administration told RBC about the decision to hold elections on time. On June 4, the CEC announced the start of the election campaign.
Authors Tags Persons
Vladimir Putin
politician, President of Russia
October 7, 1952
Subscribe to RuTube RBC Live broadcasts, videos and recordings of programs on our RuTube channel