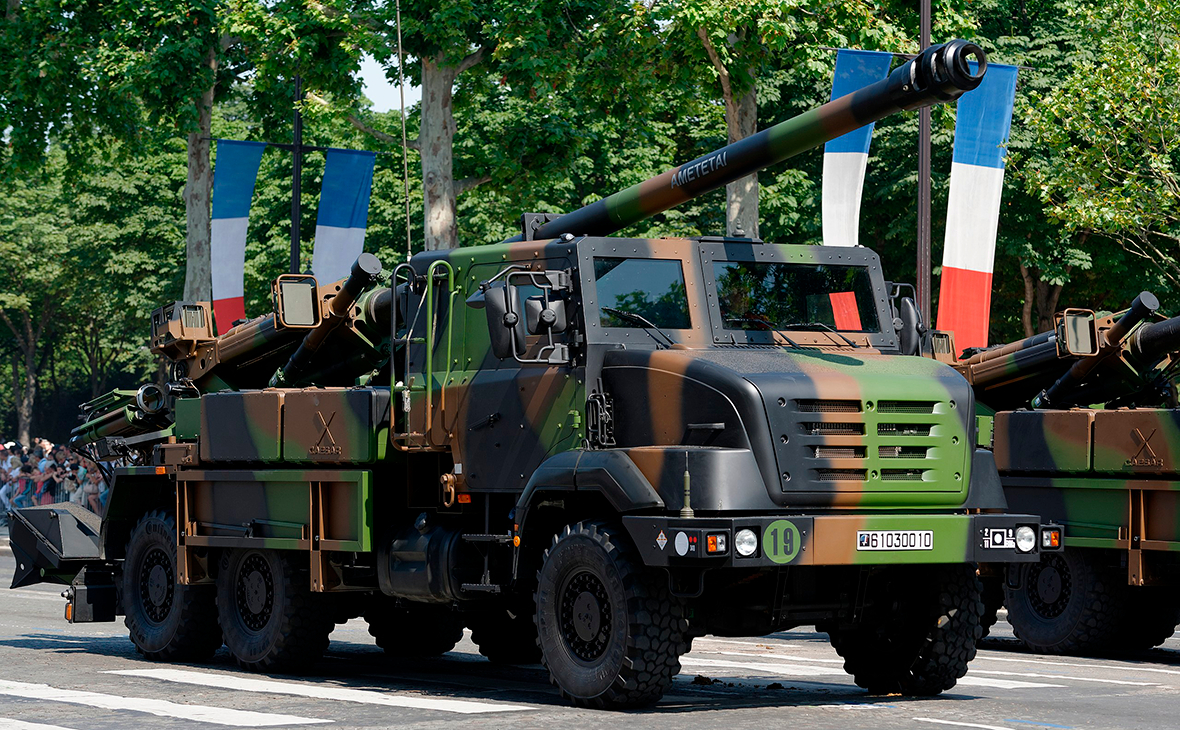 SAU Caesar
Russian concern "Uralvagonzavod" (UVZ) State Corporation "Rostec" asked to thank French President Emmanuel Macron for the supply of Caesar self-propelled artillery mounts (ACS) to Ukraine and asked to "send more". The concern left a corresponding entry in the comments on the Telegram channel of the French lawyer and journalist Régis de Castelnau.
In his post, Castelnaud announced the capture by the Russian armed forces of two such self-propelled guns in good condition.
&laquo ;Good afternoon, Mr Regis. Please convey your gratitude to President [French Emmanuel] Macron for donating the self-propelled guns. Technique is the same, of course. Not like our Msta-S. But nevertheless, it is useful in the economy. Send more— let's analyze it,— wrote Uralvagonzavod in the comments under the post.
SAU Ceaser— self-propelled artillery mount capable of hitting targets at a distance of 40 km. It is being developed by Nexter. The installation is equipped with a 155 mm gun. For the first time, Macron announced the dispatch of such systems to Ukraine in April of this year.
Since the outbreak of hostilities, the Ukrainian authorities and President Volodymyr Zelensky, in particular, have repeatedly asked Western leaders to increase the supply of weapons. The head of the office of the Ukrainian president, Mikhail Podolyak, said that Kyiv needs 1,000 155-millimeter howitzers and hundreds of other types of weapons and equipment.
Tags Subscribe to RuTube