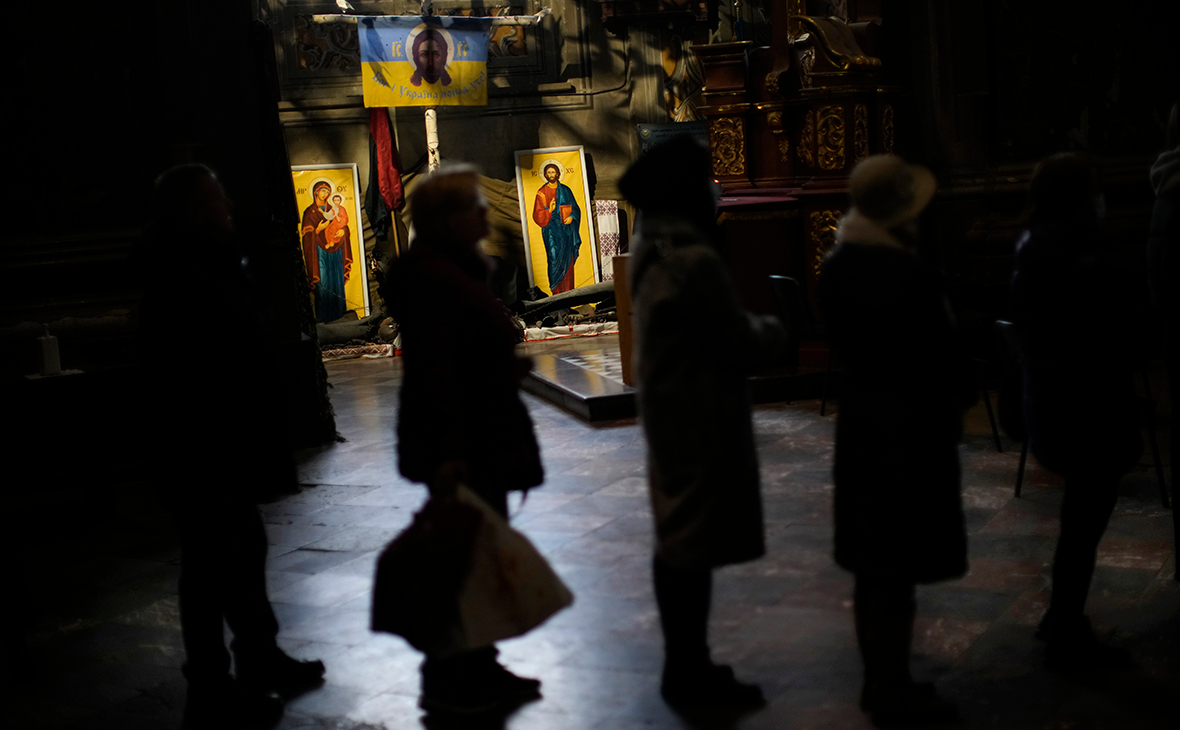 The Lviv City Council voted to ban the Ukrainian Orthodox Church of the Moscow Patriarchate (UOC-MP) due to a threat to national security. The author of the initiative, a deputy from the "European Solidarity" Yuriy Lomaga reported this on his Facebook page (owned by Metata, a banned organization in Russia and recognized as extremist).
"The activities of the Moscow Patriarchate are banned in Lvov! We made such a decision today at a session of the Lviv City Council,— the deputy wrote (spelling preserved).
In 2018, Ukraine created its own Orthodox Church— OCU (Orthodox Church of Ukraine). Patriarch Bartholomew of Constantinople granted an eitomos (decree) on receiving autocephaly. The ROC did not recognize the decision of the Patriarchate of Constantinople, breaking off Eucharistic communion with it.
At the end of May, the participants in the OCU council announced its "full autonomy and independence"; from the Moscow Patriarchate. They condemned the military actions in Ukraine as a violation of God's commandment "Thou shalt not kill!" and expressed disagreement with the position of Patriarch Kirill, who supported the Russian special operation. In addition, the UOC seeks to resume dialogue with the Orthodox Church of Ukraine.
After that, the ROC did not rule out a new split within the OCU due to "unauthorized actions"; to change its bylaws. The decision on the status of the church can only be made within the framework of the canonical procedure, the Patriarch's press service noted.
Tags Subscribe to RuTube