Rasmussen will work on projects of international guarantees for Ukraine together with the head of Zelensky's office, Andriy Yermak. During the years of Poroshenko's presidency, he was his freelance adviser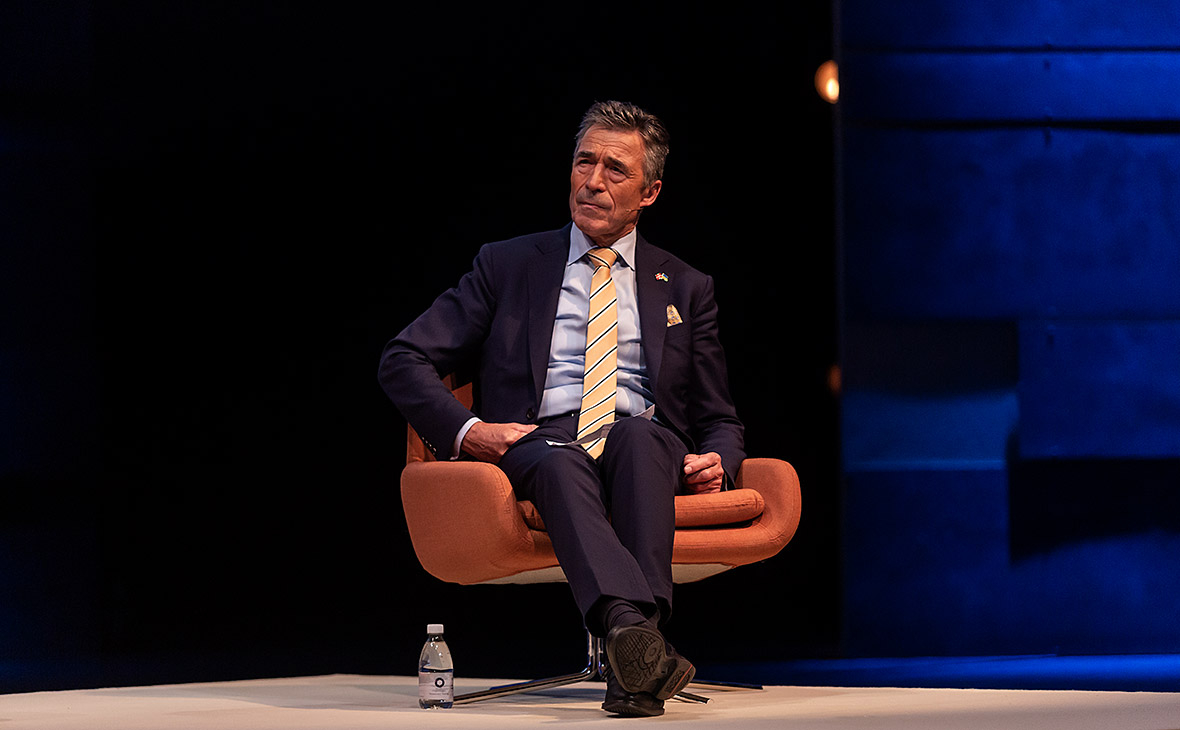 Anders Fogh Rasmussen
Former NATO Secretary General Anders Fogh Rasmussen, along with the head of the office of the President of Ukraine Andriy Yermak, will lead the platform to develop security guarantees for Kyiv. Ukrainian President Volodymyr Zelensky announced this on his Telegram channel.
"I thank former NATO Secretary General Anders Fogh Rasmussen for his direct participation in the process that is necessary for our country. For agreeing to lead, together with Andriy Yermak, a platform that can fundamentally develop concrete security guarantees for Ukraine, — Zelensky said.
Yermak, speaking at the first meeting of the group on international security guarantees for Ukraine, said that they should be effective and cover the military, political, diplomatic, financial and other spheres. According to him, guarantees should also include sanctions policy. Yermak indicated that the restrictions should continue until Russia gives a "guarantee of non-recurrence of aggression"; and will not make amends.
Anders Fogh Rasmussen served as Secretary General of the North Atlantic Alliance in 2009-2014, before that he headed the Danish government for eight years. In 2016-2019, he was an adviser to the ex-president of Ukraine Petro Poroshenko. Rasmussen also worked as a consultant and advisor to the American bank Goldman Sachs.
Under Rasmussen in 2010, NATO's past Strategic Concept "Active Participation, Modern Defense" was adopted, which stated that the alliance wanted to see "a truly strategic partnership between NATO and Russia and would act accordingly, expecting reciprocity from Russia." (In this year's new concept, the bloc called Russia "the main security threat.")
Having already left the post of the alliance's secretary general, Rasmussen said in 2014 that the alliance "never had the intention of attacking Russia." At the same time, he said that the alliance's cooperation with Moscow did not benefit European security, and Russia is trying to "redraw the map of Europe."
Read on RBC Pro Pro De-dollarization: what will happen to foreign currency and how to save it Articles Pro Inflation around the world is getting out of control. Where this will lead Articles Pro Do not ban: a mobile application as an anti-crisis sales tool Instructions Pro Tax disputes: what to pay attention to right now Cases Pro "Black mark": what foreign media write about the default in Russia , which will help save staff Instructions Pro What companies need to consider when creating a corporate superapp for employees Instructions Pro In Russia, there are new requirements for cybersecurity companies. How to do them Instructions
In 2018, Rasmussen, being an adviser to Poroshenko, pointed out that an open armed conflict in Europe is unacceptable and the West should try in every possible way to avoid such a development of events. The former secretary general also said that "if Russia wanted to, its troops could occupy Ukraine in a few days," despite the increase in the capabilities of Ukrainian troops in recent years. In addition, he spoke in support of anti-Russian sanctions.
The Russian leadership has repeatedly said that it does not consider NATO a defensive alliance and is convinced of its aggressive nature.
Ukraine demands international security guarantees in exchange for announcement of status neutrality and renunciation of NATO aspirations. According to the Ukrainian leadership, permanent members of the UN Security Council, including Russia, as well as Turkey, Germany, Italy, Israel, Poland and Canada, could become guarantors.
Russian Foreign Minister Sergei Lavrov said in April that, According to Moscow, security guarantees should be provided not only to Ukraine, but to all European countries and Russia, so that no one strengthens their security at the expense of the security of others. The minister also stressed that guarantees for Ukraine cannot apply to Crimea and regions whose independence has been recognized by Russia.
Authors Tags Subscribe to VK RBC Get news faster than anyone else