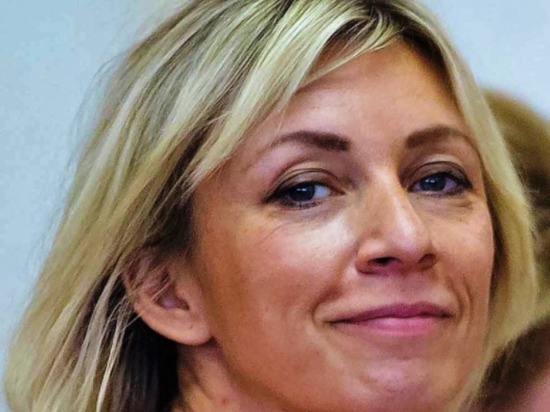 photo: Maria Zakharova. source: wikipedia
The official representative of the Russian Foreign Ministry, Maria Zakharova, responded to Latvian Foreign Minister Edgar Rinkevichus to the words addressed to her: "I like it – I don't like it, be patient, my beauty."
The sparring arose between the diplomats on the topic of borscht, the culture of cooking of which UNESCO included in the list of intangible values ​​of Ukraine.
Maria Zakharova reacted to this by posting on the telegram channel that borscht was originally mentioned in historical documents as a dish prepared by Russian residents of Kyiv .
Rinkevicius could not miss this, who addressed Zakharova with the words of Russian President Vladimir Putin, which he said in February to the leadership of Ukraine.
Now Zakharova gave Rinkevichius a rather harsh answer: "Edgar, you are not for beauties," she wrote in the telegram channel.
And she suggested to the Lithuanian diplomat: "Find yourself a handsome man, and let him endure. And I'm not yours."
And she added the question: "Or is this another coming-out?".
Now, probably, we need to wait for an answer from Rinkevicius.