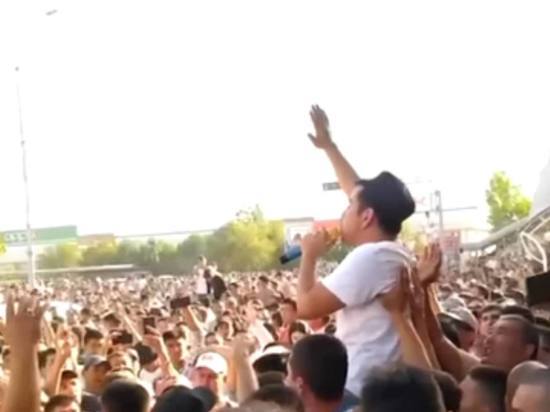 In Nukus. Photo: Social networks.
The Parliament of Uzbekistan approved the decree of the President of the country Shavkat Mirizeev on the introduction of a state of emergency in Karakalpakstan due to riots.
Recall that on Friday a large unauthorized rally took place in the capital of Karakalpakstan, the city of Nukus, due to amendments to The Constitution of Uzbekistan, which proposes to deprive the region of its sovereign status and the right to withdraw from the country.
According to local media, several people died during the riots. Hospitals and clinics in Nukus receive dozens of victims with lacerations and stab wounds. The police said that by now the riots have been stopped, and a group of organizers who tried to seize the authorities have been detained.
According to the decree of the President of Uzbekistan, the state of emergency is introduced until August 3. Also, there will be a curfew in Karakalpakstan from 19:00 to 05:00.