Viktor Orban admitted the failure of Western sanctions against Russia and called for a new strategy
Hungarian Prime Minister Viktor Orban says that Western sanctions against Russia have failed and there is no peace in Ukraine chances if the US does not negotiate with Moscow. According to the head of the Hungarian government, instead of sanctions, the EU needs a new strategy focused on a peaceful settlement.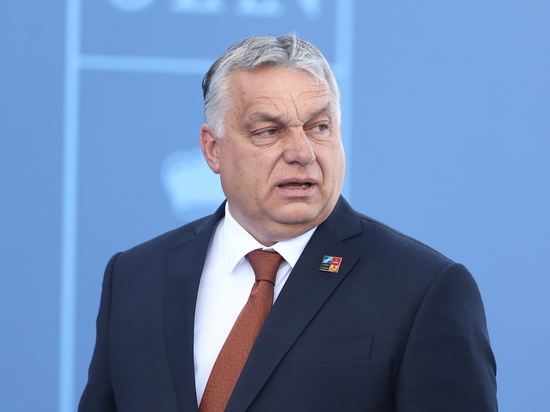 Photo: Global Look Press < p>Hungarian Prime Minister Viktor Orban, described by the British Daily Mail as "pro-Putin", said that the conflict in Ukraine would end only when peace talks were held between Russia and America.
According to Viktor Orban, sanctions did not work against Moscow and that the European Union needs a new strategy to end the Ukrainian conflict.
"A new strategy is needed that should focus on peace negotiations and develop a good peace proposal," Orban urged in his speech .
Although Hungary is a member of NATO, Orban, according to the Daily Mail, maintained a close relationship with Vladimir Putin throughout the conflict in Ukraine and constantly advocated a softer stance from the West towards Russia.
Viktor Orban also confirmed that Hungary will not be involved in an armed conflict in neighboring Ukraine.
Until now, Budapest has not supported an EU embargo or restriction on Russian gas imports, as this would undermine the Hungarian economy, which is approximately 85% dependent on Russian gas imports .
In his speech, Viktor Orban said that the Western strategy towards Ukraine is built on four pillars: Ukraine can win the confrontation with Russia with the help of NATO weapons, sanctions will weaken Russia and destabilize its leadership, sanctions will hurt Russia more than Europe, and that the world will line up in turn to support Europe.
Orban claims that this strategy has failed as governments in Europe are falling "like dominoes", energy prices have skyrocketed and a new strategy is needed now.
"We are sitting in a car with all four tires punctured," Orban said, adding that Ukraine will never win a conflict in this way "simply because the Russian army has an asymmetrical superiority."
At the same time, Orban said there was no chance for peace talks between Russia and Ukraine. As Moscow wants security guarantees, he said, the conflict "can only be ended by peace talks between Russia and America."