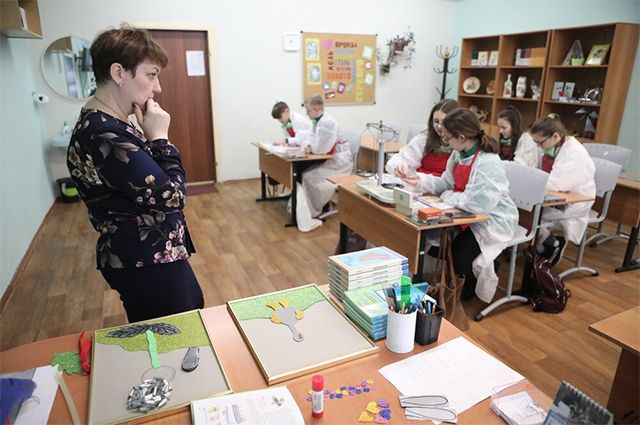 Which subjects are required at school and which are not? Why in one school, say, in the 5th grade, children have drawing, but in another they don't?
To figure out which subjects are required and which are desirable, you need to read the Federal State Educational Standards (FSES). They are available separately for elementary, middle and high schools. And there is nothing in them about the exclusion of music, drawing or works from the required subjects.
From September 1, the updated GEF for primary and secondary schools (from grades 5 to 9) came into force. It states what minimum knowledge a student should receive in each discipline. The new GEF makes it possible to study 5 subjects in depth. You can choose mathematics, physics, computer science, biology, chemistry. Knowledge requirements are written separately for advanced and basic levels of study.
Updated standards began to operate in grades 1 and 5. In the rest — continue to study as before. Or, if the school has the opportunity, it can switch to new GEF.
What else has changed?
The second foreign language is now optional. Previously, there were at least 1-2 lessons per week. Now it can be studied outside of the main lessons, if the school has the resources to teach it, and the parents have expressed such a desire.
It is important that the document only provides guidelines — what to teach the child and what results you need to get on exit. And how to do it — the school decides for itself.
"Each school forms its own curriculum, — explains director of Lipetsk Gymnasium No. 12 Olga Ulasevich. — Music, art and technology — mandatory subjects. Another thing is that they can be held not in the 5th grade, for example, but in the 6th. Or even in the 7th. There may be a different breakdown by level of education. And music, and fine arts, and technology remain compulsory disciplines. But the school determines the age at which they are given.
According to Chairman of the Society of Consumers of Educational Services Viktor Panin, parents can also influence the preparation of curricula. This requires a reasoned position — why parents consider the introduction of a particular subject (be it a second foreign, financial literacy or another) in a particular class necessary for their children. According to the law, only 70% of the curricula at the school have mandatory content, and about 30% more — variable part, which is determined by the school itself.
Rate the material